MY LIFE
Dennis Wayne Stevens, commonly known as "Denny," was born in Walla Walla, Washington on August 26, 1943. He lived with his parents in the Payette Valley of western Idaho until the family relocated to Golden, Colorado in 1956. He attended Arvada High School and graduated in 1961.
Nicola Steneff, Denny's father, was born in Bulgaria and changed his name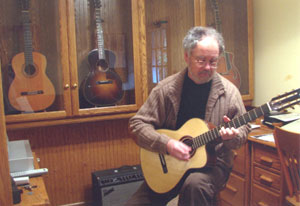 to Nick Stevens, when he arrived at Ellis Island and became a United States citizen. He never returned to Bulgaria, yet he would hum tunes that sounded so unfamiliar to his mother, sister, brother and Denny. When tracing back to the village in Bulgaria that he once lived, it was discovered that Denny''s grandfather was the village carpenter. Perhaps the genes from his father's side enabled him to become the master craftsman that he became. His father passed away suddenly when Denny was 16. He managed to continue with school until he graduated and worked at Rexall Drug in Arvada so he could support his mother and continued to support her until she passed away in 1974.
In May 1975, Denny married Karen (Reed) and they resided north of Golden until August 1999. After Karen retired from QWEST they relocated to Salem, OR. He loved living in the Northwest and being surrounded by greenery and taking mini trips exploring the countryside, wineries, waterfalls, parks, and outings to the ocean. He continued building instruments and was in great physical shape. He was 6'1, 190 pounds, exercised, ate a healthy diet, no meds, exercised regularly and began having neurological imbalances in the summer of 2008. As he continued to decline in mobility, the diagnosis was inconclusive until January 2009. He had amyotrophic lateral sclerosis (ALS "Lou Gherig's" disease). His health declined rapidly and he passed peacefully in his sleep on June 22, 2009. He is survived by his wife, Karen, Salem, OR, and several nieces and nephews.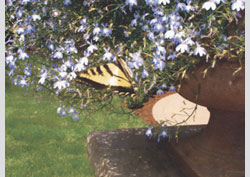 His last words to his wife, Karen, were "I don't regret moving to Oregon. I love you. Watch for a large yellow swallowtail butterfly." His eyes then closed and he went into a deep peaceful sleep.


In Loving Memory Of Denny Stevens